Defined Life
About Us
We help you live a life you define for yourself through education and the daily practice of living intentionally.
I created Define My Day and Defined Life for myself. I was overwhelmed and exhausted. I was also unaware of my own role in my situation. The Define My Day process helped me discover what I truly loved about my life and where I wanted it to go. I still use it today.
-Nick
My Story
By my mid-thirties, I was living a relatively comfortable life. I had a house in the suburbs, a wife, two beautiful boys, and a business that provided for us. I had one major problem – I was always overworked with no end in sight.
That made me miserable, stressed out, and caused a lot of problems. Of course, I didn't realize that at the time. I just knew that I needed life to get a little easier.
As I began trying to fix my situation, I began one simple habit: Each morning, I would write down one thing I would do and one thing I would avoid doing. This eventually grew into the Define My Day Planner & Journal – a daily habit that prompted me to change my life and break free of so many toxic beliefs and actions. Small steps daily create big results down the road. 
I'm still a work in progress but I do progress every. dang. day.
We Need to Pass On Positive Habits
From learning self-discipline, mindfulness, and the value of time – to creating and maintaining healthy relationships. For me, this starts at home with my boys so that I don't pass on any of my BS and they can grow to be healthy men that live fulfilled lives of their own. It's also my mission with Defined Life – to help others live the happy and healthy lives they want.
There is More to Life Than We Know
I always looked to the external world for happiness. It wasn't until much later in life that I learned to value myself, the quiet moments, and the few special people in my life above everything else. It's something I'm still learning every day. I think that if we all learn to sit with ourselves and what truly makes us happy, we'd live in a better world.
We Need a Better Program
We have schools with textbooks that teach us the ways of the world but many of us are thown out into the world without knowing the basic fundamentals of how to be a good human – good to others or even ourselves. There are so many cultural and familial traumas that we keep passing on. We need to learn how to live fulfilled lives that matter.
My Approach
It starts with Define My Day. Nothing is more important than growing the awareness of what's most important today, tomorrow, and down the road.
By following the Define My Day Planning Process, you will take the simple steps of creating goals, breaking them down into manageable steps, and creating daily priorities that align with those goals.
 You will also learn to avoid what doesn't serve you and grow your mindfulness of what does. After just a few months of following the Define My Day process, you'll gain greater insight into your values, wants, and needs. 
For me, Define My Day has helped me identify key areas of my life that I needed to change in order to reach a life of fulfillment. I now move forward toward that life every day.
Want to learn more? Download our free goals worksheet and Define My Day sample now.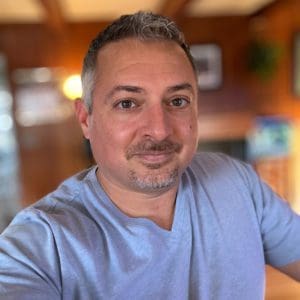 Don't Wait Any Longer. Start Forging Your Own Path Today!